TheYesfinity
Experts in eLearning Course Development
TheYesfinity is your one stop solution for all your eLearning needs!
KNOW MORE
What we do?
Bespoke eLearning content development and course development!
We are a group of passionate eLearning developers , content developers, and instructional designers who love teaching and creating effective eLearning solutions. 
We are leaders in providing highly engaging and interactive course materials for your eLearning course. We thrive to provide quality content that will keep your learners interested and enhance their learning process.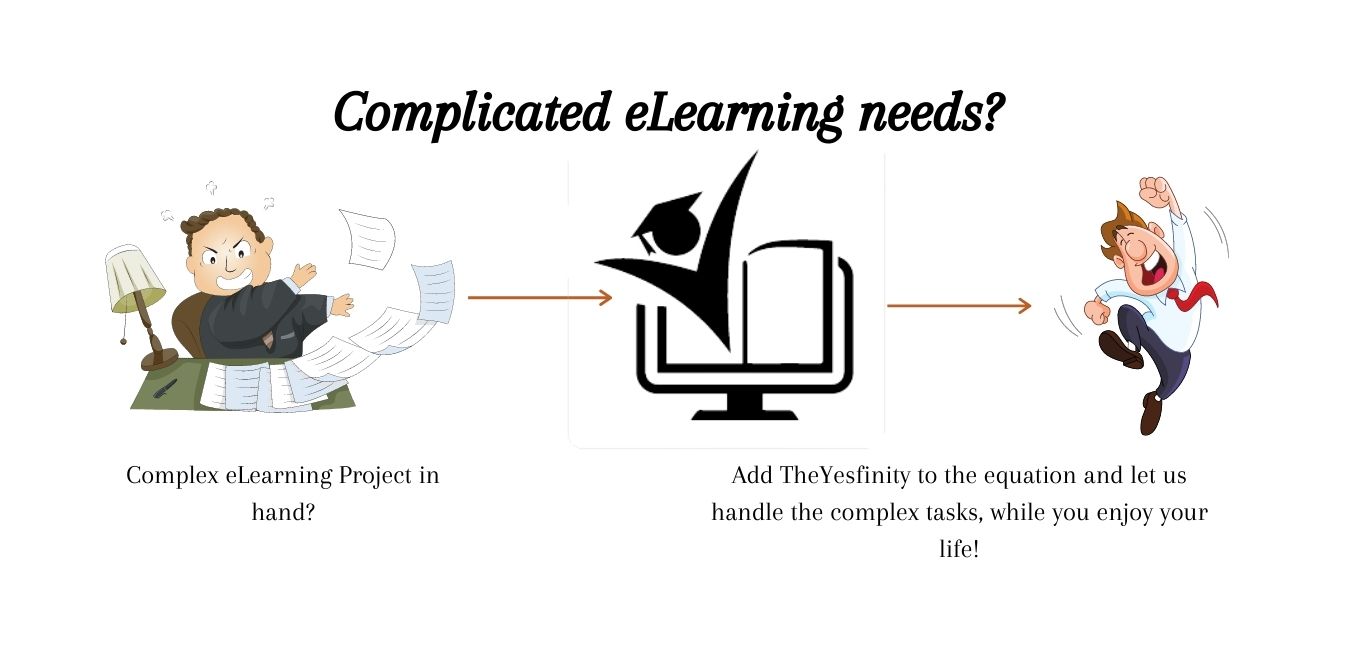 Develop state-of-art eLearning solutions now!
Are you a training organization? 
Are you looking for someone to take a huge load of your work and develop bespoke content for your eLearning needs?
You are at the right place! We specialise in creating content for your training needs. 
RTO resources that do not break your bank!
Fully editable RTO resources
Gain access to easily customisable training resources that will make running your RTO stress free.
Developed by experts
All training materials are custom build by industry experts to offer you 100% satisfaction and impeccable quality.
Easy to save time and money
Save hundreds of dollars by purchasing the readily available material.
TheYesfinity offers managed learning services
Some of our services include:
Curriculum development

Instructional designing

Learning strategy development

Learning management system set-up, configuration, and administration

Developing learning nuggets

Video and animated courses

Innovative and engaging slide decks

Game based learning development

Assessment planning and development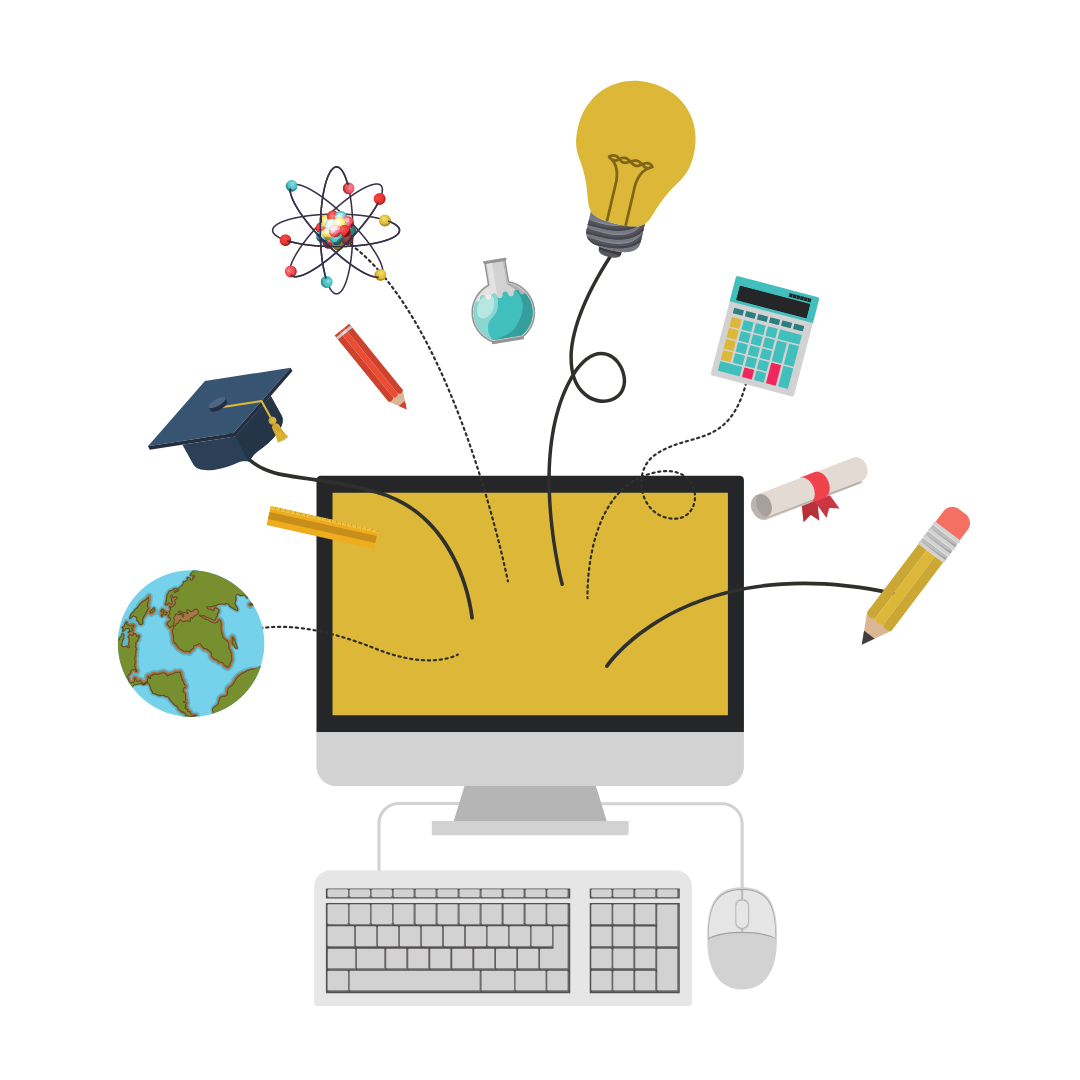 Book Commitment Free Consultation Calls Now!
Want to know why TheYesfinity?
Because our clients love us!
2 reviews on
Charity Sanders
2021-09-21
She was amazing! Even with my demanding request, she over delivered. I definitely will be back and will refer family and friends to her. She was so sharp with everything, she was on time and I just love what she has created for me. I couldn't find anyone who would be able to deliver in a timely manner and she definitely did. Love love love her work.
Good value, good quality, always professional. I have worked with Archana a few times and get everything I ask for. Thank you once again.
"Archana Is Amazing. I'm Wondering It There's Anything She Can't Do Related To Online Learning. She Set Up My School, Polished My Content, Completely Upgraded My Website And Installed Whatever Apps Or Plugins Were Necessary For Smooth Running Online Learning Business. I'm Not Very Technology Savvy So For Me Creation/Installation Of Every Necessary Component Of An Online Learning Business Has Potential To Become A Nightmare. Archana Held My Hand And Talked Me Through My Many Nightmares With Patience And Grace. I Highly Recommend Archana For People Like Me Who Need End To End Professional Support In Creating Their Online Learning Business." 
"When I was looking for someone to help with our course creation I reached out to Archana. With little guidance she was able to help me build the course deck, scripts, quizzes and activities.  She did extensive research for the topics and did justice to the course. If you are looking for anyone to help with your course creation I would highly recommend Archana. "
"Archana Is One Of The Most Creative And Innovative Person I Ever Met. We Started Working On One Of My Projects Last Year, With The Work So Incredible I Had To Rehire Her Again To Do Many More Of My Projects. She Is A Visionary, Very Artistic, And The Most Important Of All, Her Character. She Has A Beautiful Personality And She's Very Professional With Her Work. She Takes Her Work Very Seriously. I'm Grateful To Work With Her For The Past Year, And I Will Continue To Work With Her In The Future. Thank You Archana!" 
Archana is fantastic to work with. Great attention to detail, quick and knowledgable. Can manage various tasks and projects in one time. Takes great ownership and I'm proud to have been working together on numerous projects
TheYesfinity Over-Delivered Fast and Efficient. Helpful, Patient and Pays attention to every detail. ! I will definitely use their service again!
I had a project with a tight deadline and did not have the time to get that website up and running.
Archana did it exactly how I wanted and in 3 days!
She is easy to work with and always delivers.
Scenario-Based Learning (SBL) is a common learning technique used in online education. In this post, we will look at a few examples of how you can use Scenario Based Learning to enhance both formal and informal learning.  Scenario-Based Learning (SBL) - What Is It? ...
read more
Why Us?
TheYesfinity provides both adults and children with practice-oriented education content. Our team of professionals include teachers, professors with great experience and mentors who are committed to bringing value to every learner's life. We ensure that every learner will achieve their full potential and build a successful career with the platform we create and through the numerous services we provide. We focus on quality over quantity. TheYesfinity will build you a course that you can be proud of. 
Anything You Need
Success of your business is deeply influenced by your team too. Help them acquire the most important skills, learn and thrive
Get Quality Training Materials
TheYesfinity offers complete learning solutions that will achieve learning outcomes and align with company culture, no matter the industry, sector, or topic. We help you build your courses starting with understanding your requirements to post production support. 
Friendly Packages
All our packages are pocket-friendly. We offer the best prices in the industry!