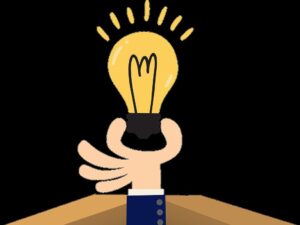 Being a woman from Indian middle-class society, I was taught from my childhood to accommodate and fit in the society.
From education, to what we can wear were all what the society wanted of us. A classic example of how society influences an Indian's life is an engineering degree. You walk into a block and call for engineers, there would be at the least 50 of them. This is the story of Indian streets. I never even knew if I wanted to be an engineer until I graduated and found myself sitting behind a desk doing a job which was worse than studying engineering. This is because the society wanted us to be placed in IT, earn something decent and make a living out of it.
It was at that point I realised that I do not want to fit in the society and want to do what I really like. I quit and decided to do my masters as I wanted to be a teacher and not do the IT job.
Every single person in my so-called society stood against it and wanted me to be married off so I can start my family. But my parents were my rock. They understood my dreams and approved of my plans. I did not stop there, I also went ahead and got myself a psychology degree too. I wanted to be a good teacher and understand my students. I was willing to do whatever it take to be a damn good teacher.
I completed my master too, but the societal pressure pushed me back to IT job. Before I could realise that my post-graduation, and 2 years of hard work did not really matter, I was married and had my son.
My son changed my life. I love him from the moon to back. The moment I saw him, I promised myself that I would do whatever it takes to stay with him and be a good mother. But what did I study for? So, is my 18 years of education for nothing? Am I going to be a housewife? Hell no!
But the choice was between being there for my son or pursuing my career. My job was hard enough that I was expected to be available round the clock. So, what should I do then?
It was the determination to be there for my son that drove me to quit my job. It was in these desperate times I started thinking, why can't I work from home? Why can't I work and still be a good mother? Yes, I sure can!
I started looking for opportunities online. Got scammed several times. But never gave up.
I always wanted to be a teacher. Why can't I do it from my home?
When I told people, I wanted to start my own business, people said it is not possible with a kid. They said it is impossible for an Indian middle-class woman to run a business and give the best for her family too. I was tired of the society. I said no, you do not get to decide what I do.
Teaching is an art, if I can teach someone, I can certainly do it from home too. TheYesfinity was then born. Today I make a 6-figure income from my home. I employ a team of likeminded people. I also enjoy every phase of my son's growth.
So, for every Indian woman who are told to fit into the society and stay locked up in the kitchen, that is not the end. It is just the beginning. The moment you want to prove them wrong, you begin a journey.
Today the same people who told me that it is impossible, and I don't have it in me, tell me "I knew you would be a success."
The society has no business but to undermine you.
So, get out there and live your life, experiment, and succeed.